Kari's Gals
Jennifer Stillman - Matron of Honor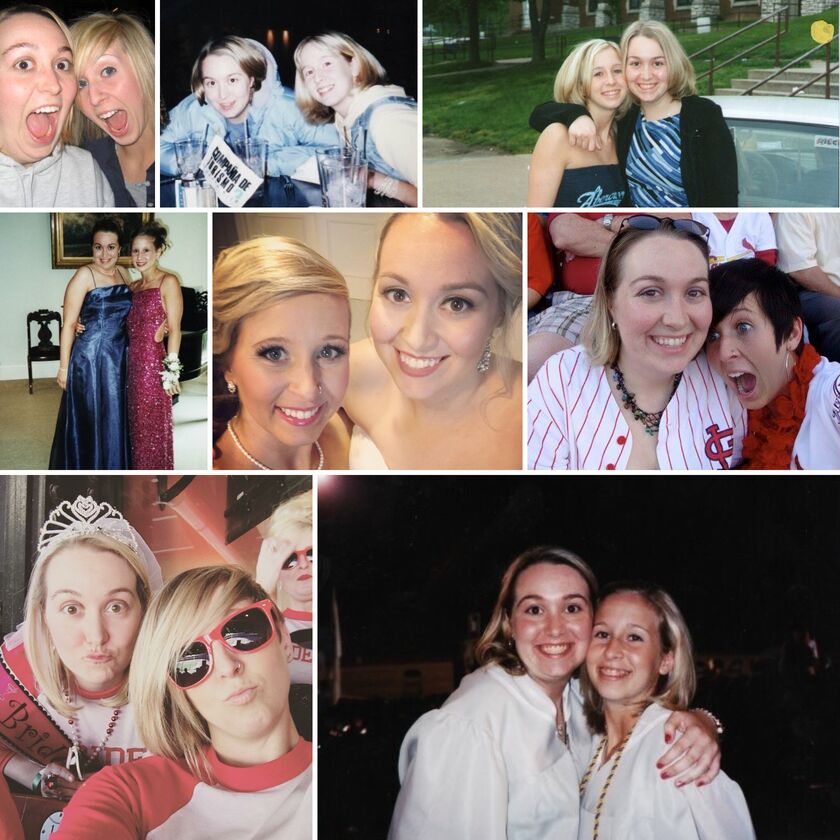 She's the Garth to my Wayne, the peanut to my M&M's and the soprano to my alto - my family, my best friend, and my earliest friend. I met Jen when I was 3 in pre-school - before I understood what a friend was. From August 1987, she's been my partner in crime, creating cassette taped radio shows about Disney characters, boys, and New Kids songs (I still have the hard copy), my first concert (New Kids), beating me in any N64 game possible and my vocal duet partner. The most generous person I know, I couldn't be more honored to have her as my MOH!
Lori McPherson - Bridesmaid
We may not see each other a ton (California bound), but when we do, we haven't skipped a beat. I met Lori in middle school in our awkward years of hair bows and wide leg jeans - dancing, cheerleading, singing and acting our next few years away. Without her, I'd still be unconscious on Blink 182's tour bus (that's true), starving for life without McDonald's french fries and coca cola and lost in some random town in Illinois that is not Edwardsville. One of my best friends, she's my go-to gal and that person I know I can always count on.
Maria Sultemeier - Bridesmaid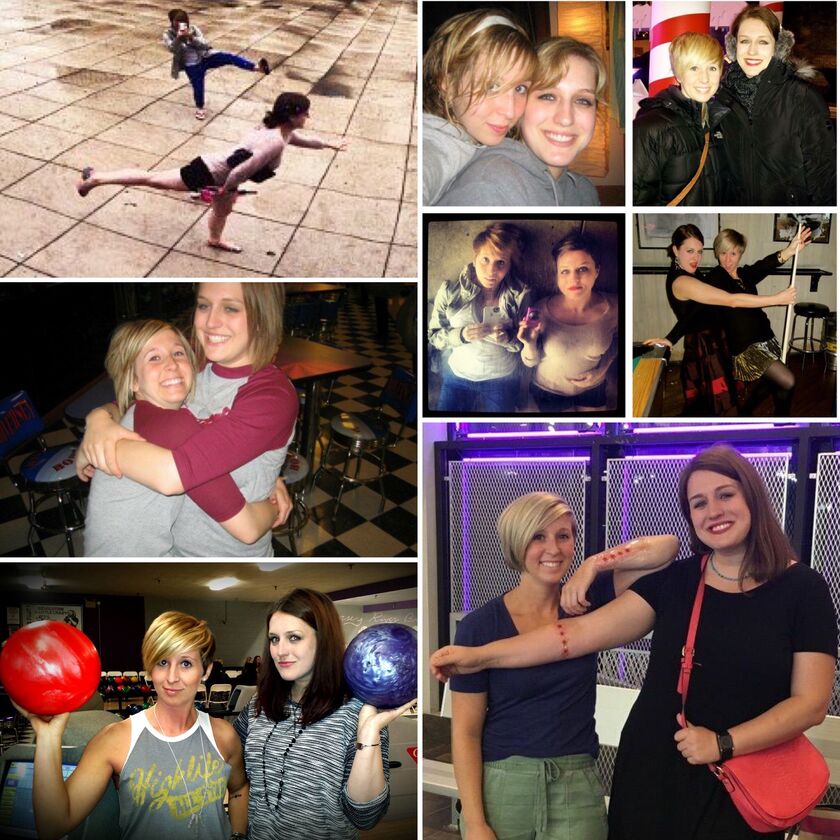 Maria to Marizzle to Bizzle to Biz. We've come a long way. One of my first Chicago buddies - we speak a language that only each other knows. Sex and the City marathons, singing Mates of State at the top of our lungs, jumping in puddles after too many college party beers (the picture is proof), pitchers of Appletini at Roscoe's tranny bingo and endless amounts of cheese fries - we've only just begun. I love her the most, and cannot image my adult life, or my wedding day without her!
Katie Lue Byrd - Bridesmaid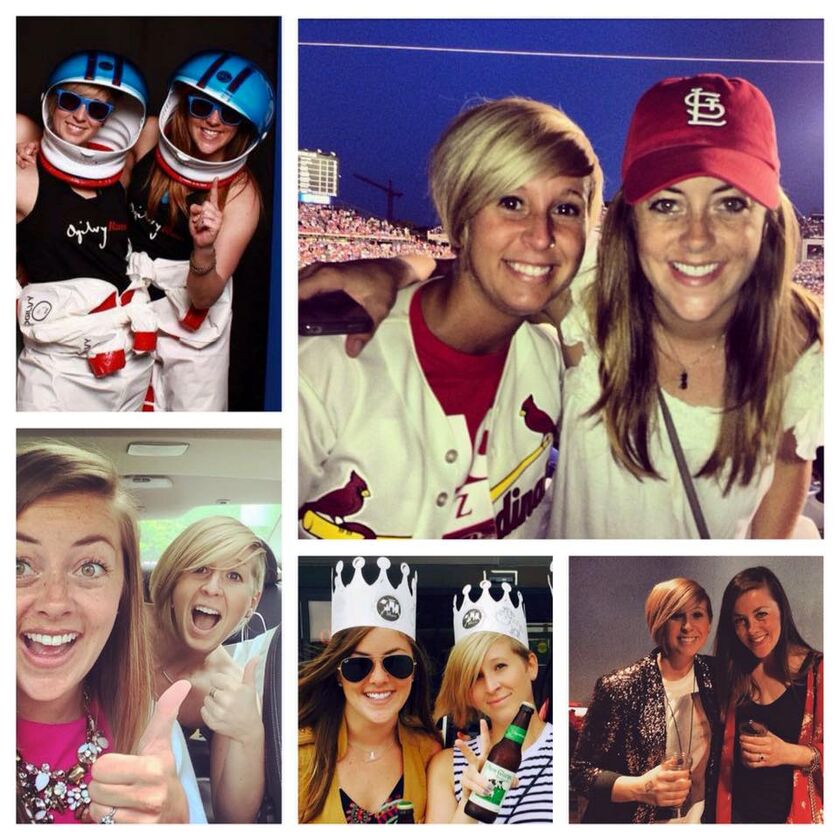 Nugs, bugs, rugs. She's my STL gal, an original member of the Ogilvy Dream Team, a one of a kind Ludafish and one of the most fun-loving people I know. I can't take credit for our relationship as I had no choice - as Lue aggressively pulls me into her crowd from nowhere and asks me who I was... (Great choice). She lights up any room - especially mine and always someone I can count on when I'm seriously in the mood for a patio Coors Light. Cheers to being the best, always good bein' with ya!
Heather Fryman - Bridesmaid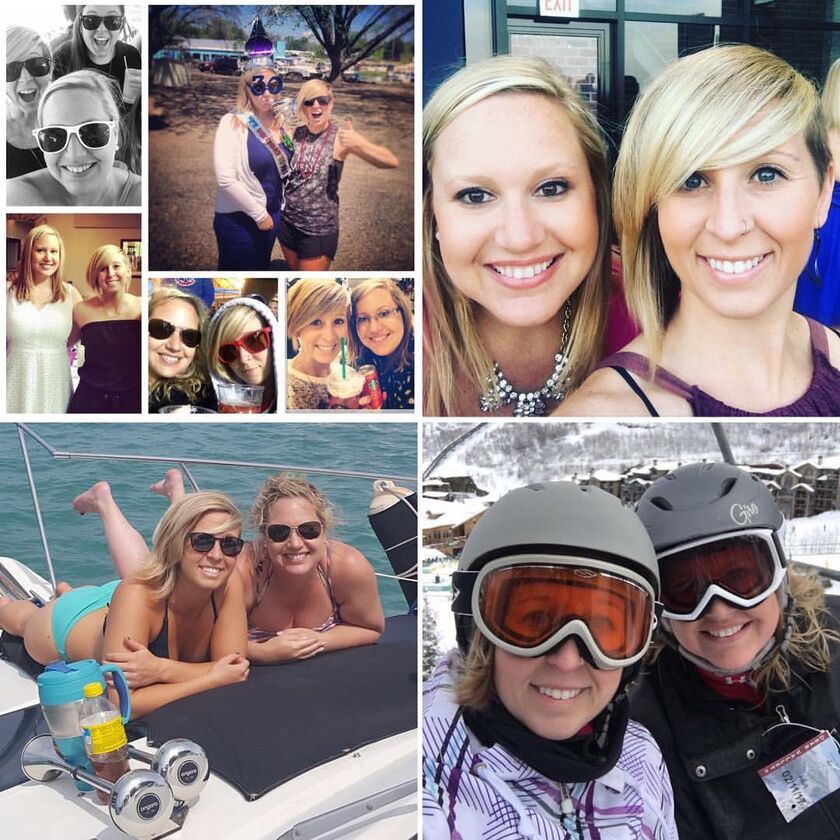 Heather is likely the most different and then the most similar to me in so many ways - making us the best of friends. An original Ogilvy Dream Team member, she loves me for me, but then tells me directly when she doesn't - and then I just continue to annoy her with my over energetic excitedness :) She honest, loyal, a fantastic travel buddy and the best impromptu cocktail date I'll ever have. Boat buddies for life!

Kelsey Termini - Bridesmaid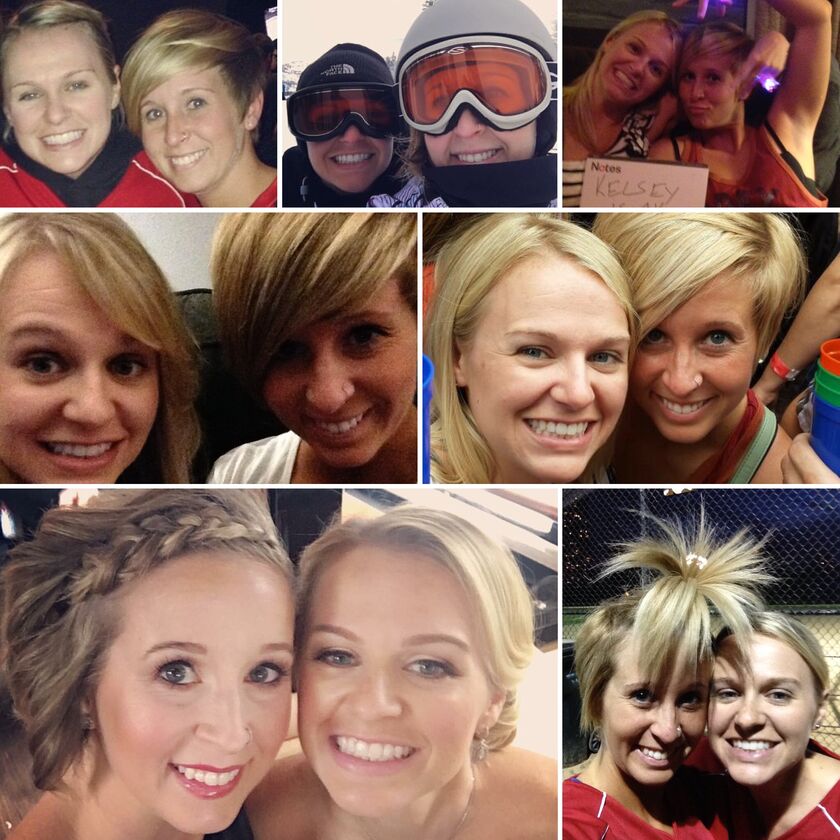 A master of organization and a planner extraordinaire. Kelsey and I fell in love pretty quickly at Ogilvy at 16" softball. After she demonstrated the ease of properly holding a margarita in each hand on the back of my scooter, I knew she was a forever friend. Kelsey is entirely generous and puts everyone else first. She's allergic to hops, but I'd gladly drink margaritas with her forever.
Erin Lister - Bridesmaid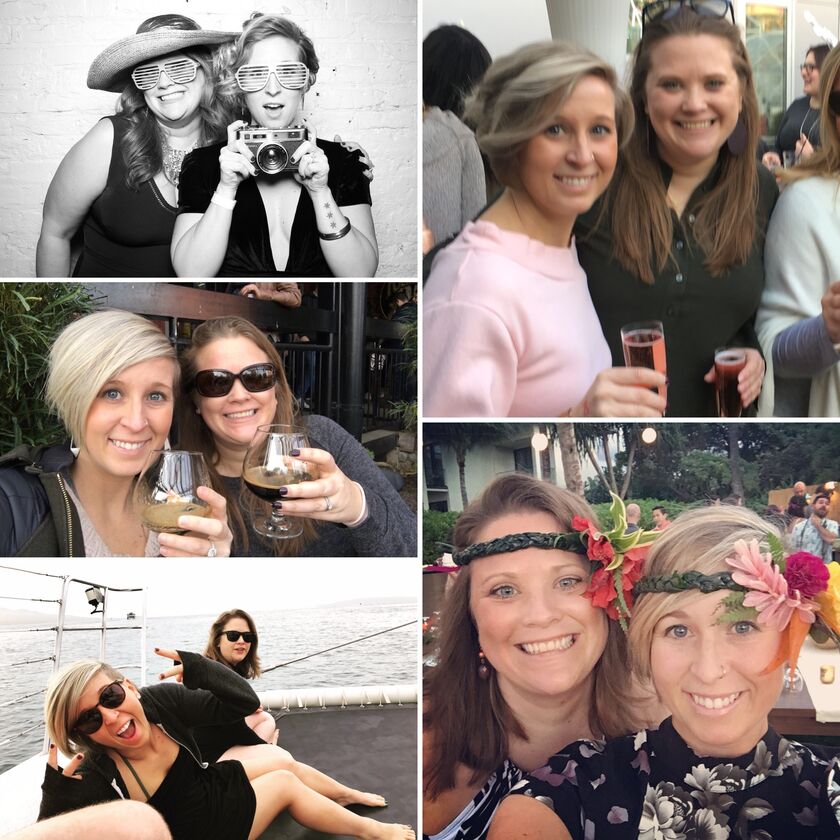 Erin is my fellow Sproutette (Sprout Social wife), my neighbor and my newest and closest friend. Whether it's Game of Thrones night with pizza and beer, a bougie dinner with wine pairings, a trip to Salt Lake or hanging in Hawaii, she's up for whatever, whenever. She's that someone I can cry with while watching Jack die from "This is Us" drinking multiple bottle of Rosè. My style of gal and a forever friend.
Greg's Guys
Richard Hurh - Best Man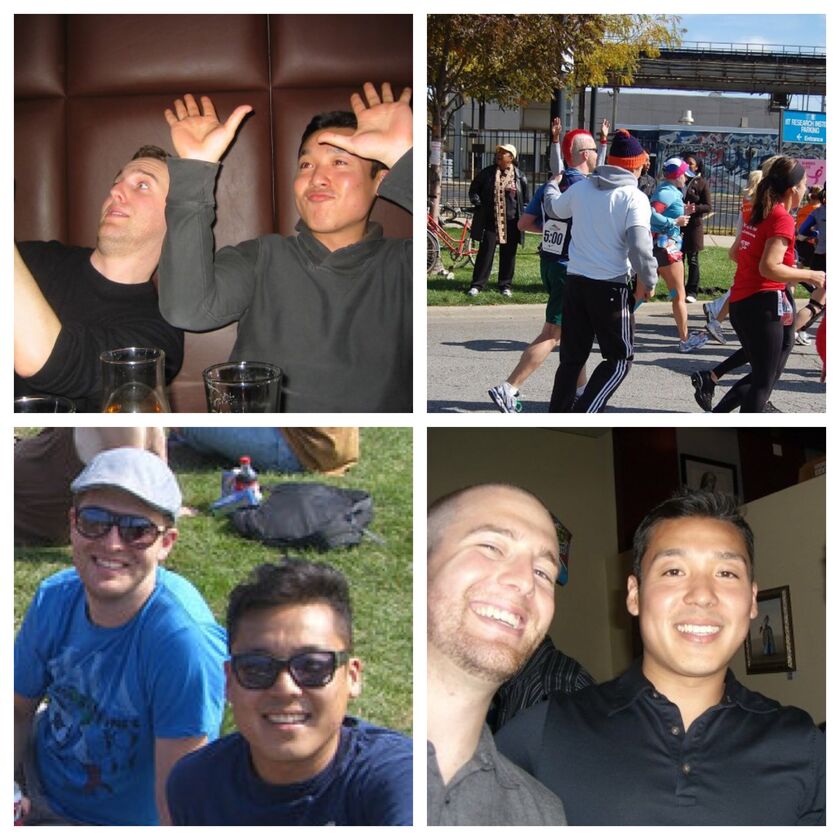 From the first day Rich and I randomly hung out at a Cubs game heckling the Astros players together (Note to (Todd) Self: You suck!), I knew this was going to be a great, lasting friendship. At his birthday party at Anthem, I MET Kari for the first time, so clearly, Rich is a pretty pivotal part of not only my life, but both Kari and mine. From the poker games (when he's not sleeping after too many margaritas) to the concerts (pop to metal), to the Korean BBQs, to just being there to listen or with a shoulder to lean on when you need it the most, Rich is truly my best man.
Evan Carollo - Groomsman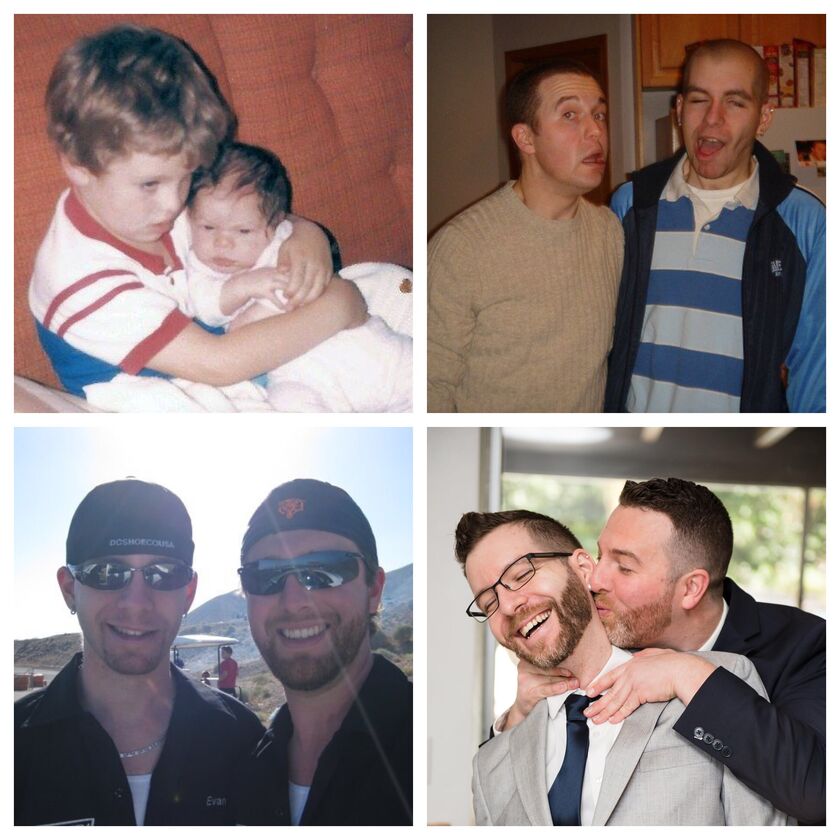 Evan, my "little" brother (I think I'm shrinking) and I have gone through many similar experiences together, although miles apart. From moving to an unknown city and planting our roots, to taking on a new job/business, to getting engaged and married to a wonderful woman, our life experiences have been in lockstep. Because of that, and of course, being that he's "blood", I know that he's the one person that understands me the most. I can always call him to ask him about my multitude of car issues or just to chat about the latest happenings in our lives. Family has always been the most important to us and always will be. Love you, brother.
Giulio Chiuini - Groomsman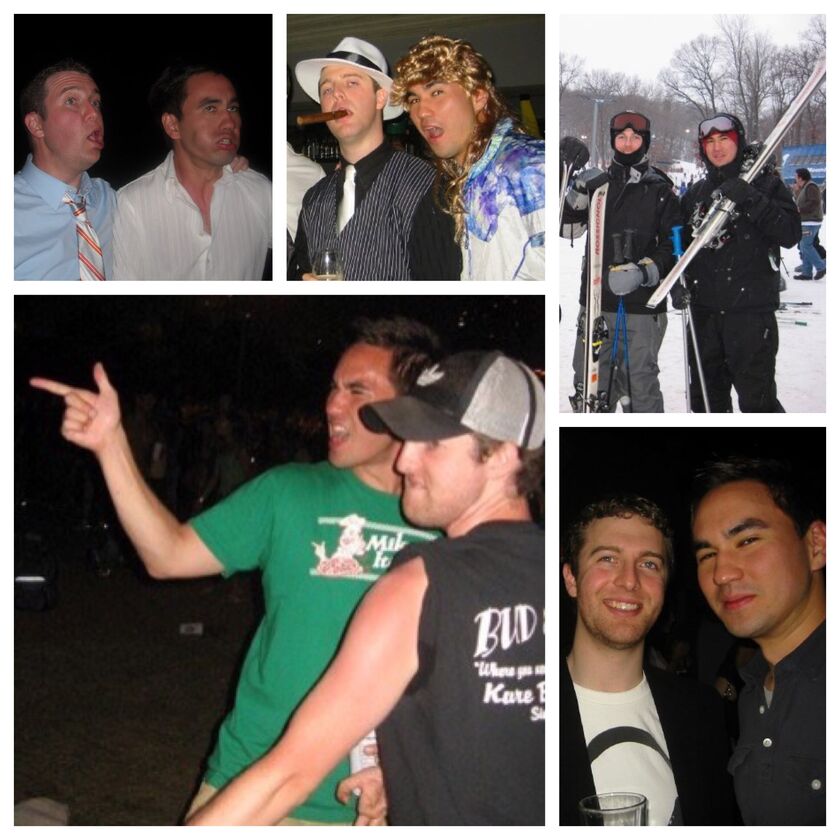 Giulio and I, oh the fun and ridiculous times we have with each other. From "cheers"-ing MANY Guinness together (sometimes with so much oomph that the glasses break (whoops)) to all the inside jokes that only him and I understand to eating wonderful meals together as roommates and buds, I know that when we're together, we can truly be ourselves. Kari is still amazed we can make a game out of whipping Wendy's wrappers into a bag across the room. His laugh is infectious and he brings joy to everyone around him and I can't wait to celebrate my special day with him by my side.
Chris Penna - Groomsman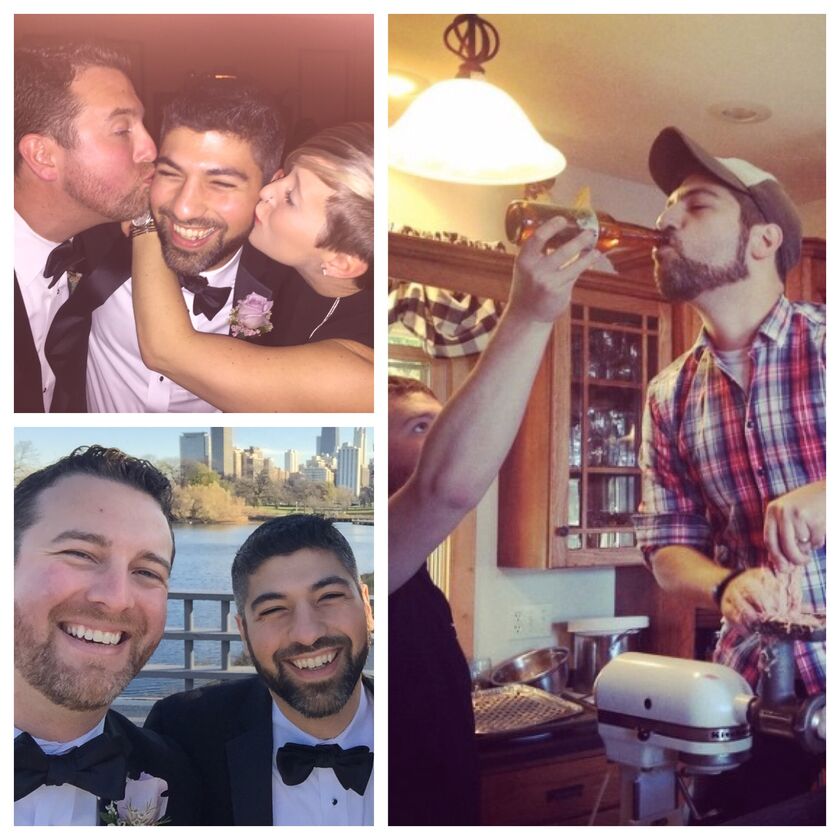 Penna AKA my professor of punk and pasta, but most of all a perfect pal. An OG of the TSMC and someone that I admire for not only his great taste in beer, food and all things music, but also his drive and passion for his family. We've stuck with each other through many life changes and will continue to do so as life comes at us. He's supportive in all that I do and often expresses how happy he is that I found my perfect pairing in Kari. I'm just as happy that I found a perfect pairing in a paisan.
Saul Horowitz - Groomsman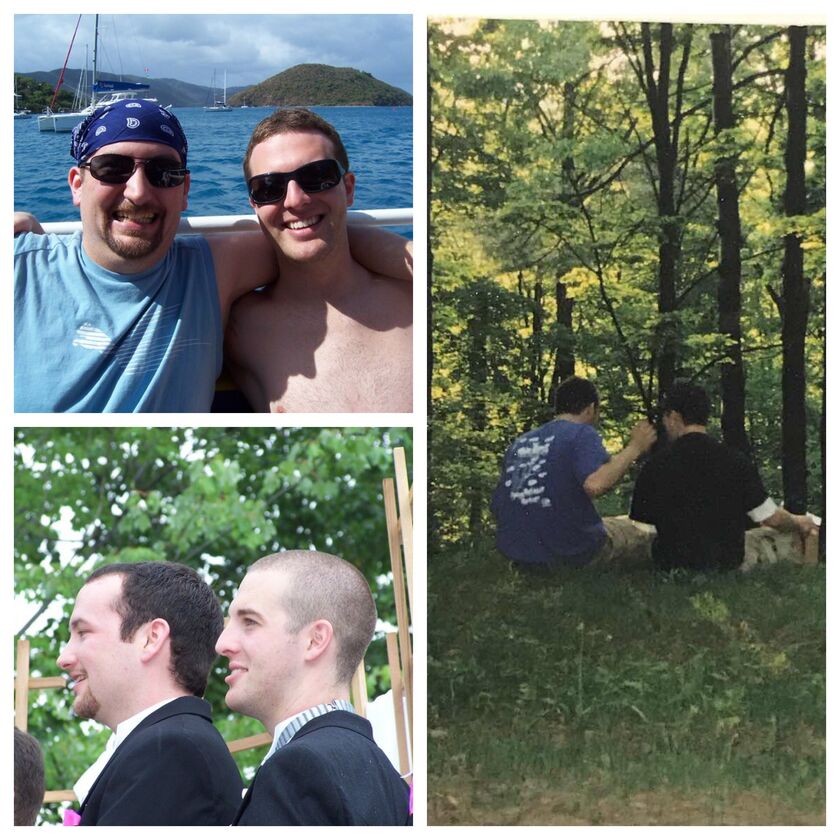 I would not be the person I am today if it wasn't for Saul as we learned together how to take on this crazy thing called life during college and the last ~20 years. He's the guy that will drop everything to join Evan and I at a Mindless Self Indulgence concert or just meet me up for dinner anytime I'm back in NY. We learned how to pass exams hungover (sometimes still drunk) and also learned what true friendships is. Saul is, and always will be, the older brother I never had, willing to slap me into shape (both figuratively and literally) or welcome me back to NY with a hug (with a titty twister for good measure).
Gil Lara - Groomsman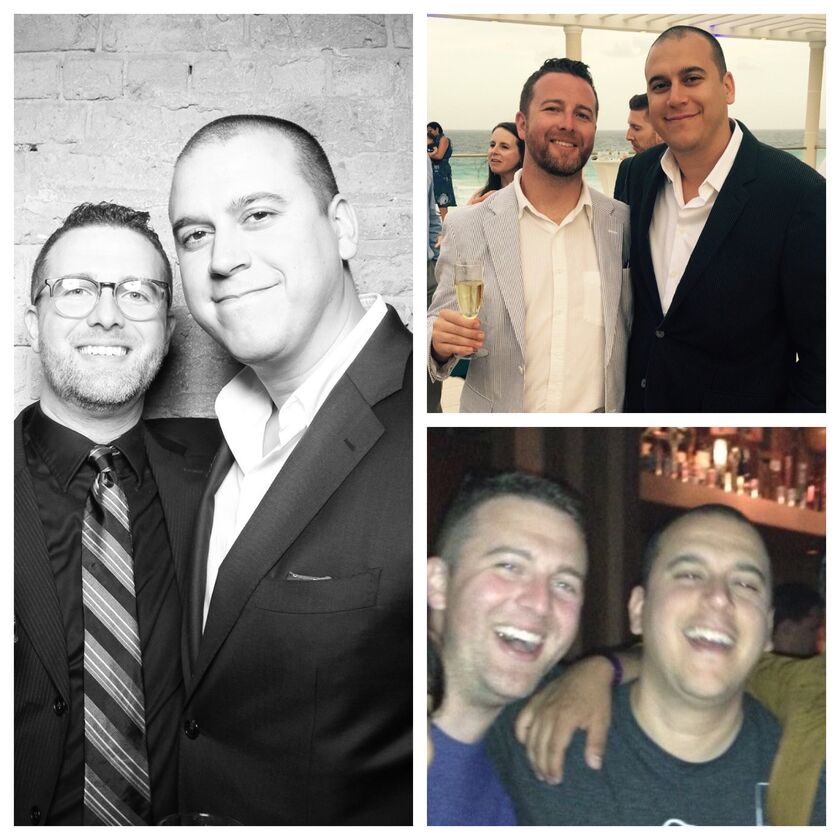 From our first blind man date, Gil and I immediately hit it off. Through many strikes, spares and late night shots (both bowling and alcoholic), we became closer friends than we ever expected. I know his home is always open to me, regardless if it's filled with eating his amazing tamales or pozole or just to hang and chill during late night jam sessions. Gil is family, both personally and professionally, and I admire his relentless drive and passion for Sprout and the people behind it. Can't wait to spend my special day with you, my suave, Mexican mijo.
Zachary Hanz - Groomsman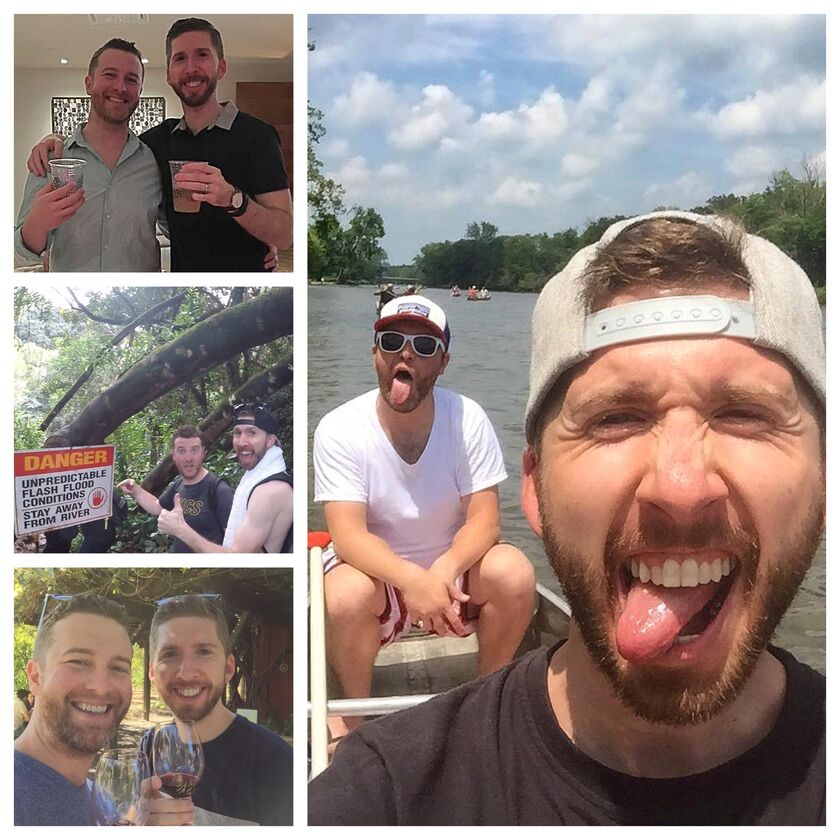 Zack and I have been friends for only our Sprout career together, but it feels like we've known each other forever. Zac "Preppy" Hands, as he's known on my phone, me being "Gurg" on his. Busting on each other but then being there for life conversations, our friendship is a perfect balance. I know if I need a kayaking, restaurant, drinking or travel buddy, he's my guy...always open to exploring the world together. He immediately welcomed me to his crew and family and I knew it was a natural friendship for life. Suns out, tongues out, bud...let's do this!